A non-profit private organization headed by the Pawlowski family, is dedicated to the main European contemporary painters of the second half of the twentieth Century. Krimaro Foundation especially collects, preserves and promotes the work of Bengt Lindström (3 September 1925 – 29 January 2008). The collection includes the largest private collection of Lindström paintings worldwide.
Bengt's work struck the Pawlowski family for the first time on a trip to a stainless steel mill in northern Sweden. There, on a cold and dark winter evening, they saw one of his paintings. It was an overwhelming experience, like being in another world. Its brilliance, brutal colors, mystic layers and spiritual aura changed their view of art and the way art should be experienced. It also made them an immediate collector.
we would like to invite you on a journey through a part of the Krimaro Collection – a collection dedicated to one of the greatest artists.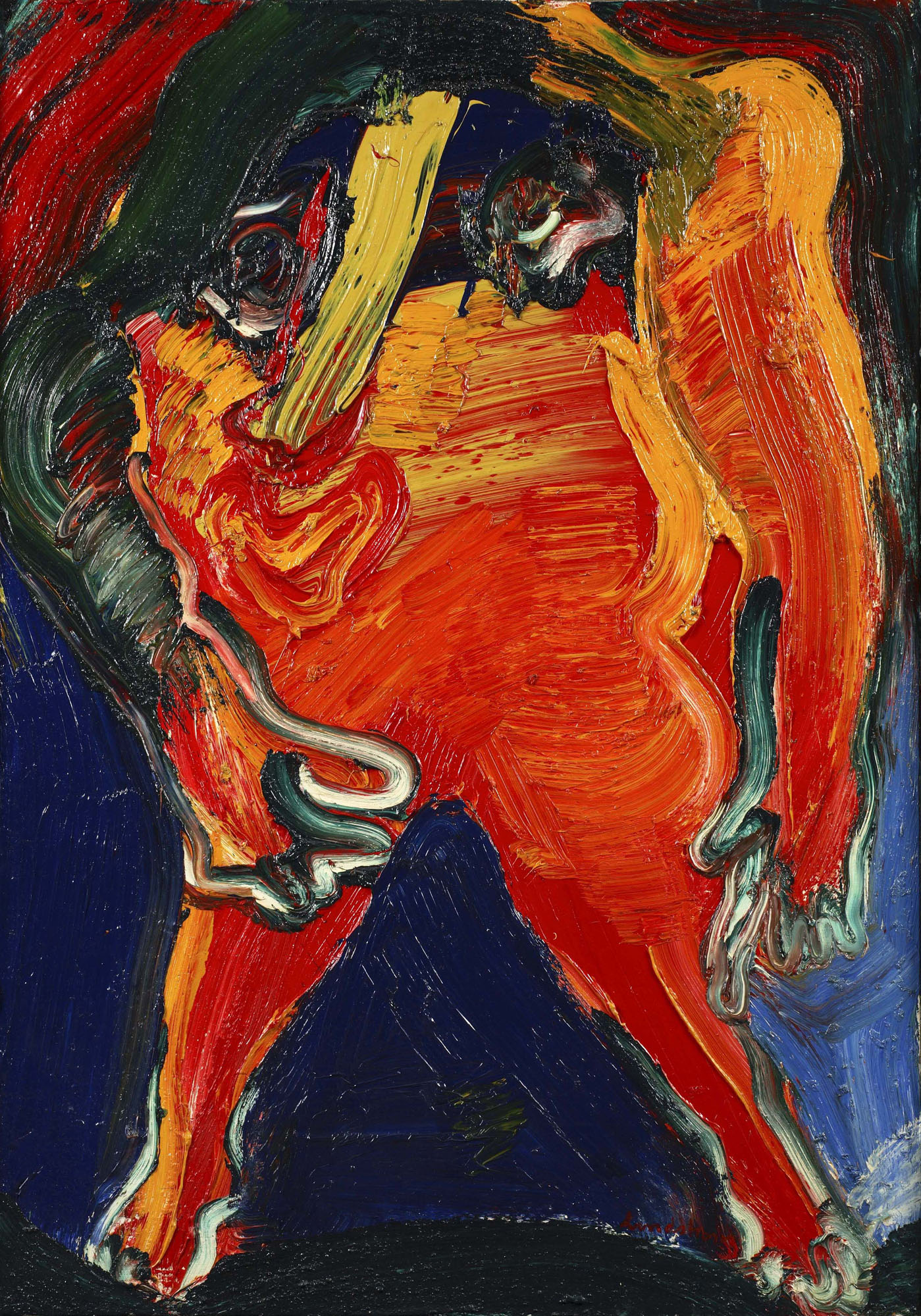 The Krimaro Foundation art collection is maintained at the highest quality level. Krimaro Foundation provides for complete restoration of the artist's works. Requests for preservation and/or restoration are only made to official restorers with valid experience at internationally renowned art museums.
The archives of Krimaro Foundation include photographs of the various artworks of Bengt Lindström, studio shots, portraits, installation shots, and other documentary pictures. Individuals in possession of artwork by Bengt Lindström who want to provide documentation of this artwork for the archive or for future publications, are welcome to submit a precise description of the work, including color photographs of the front and the reverse. Any person in possession of artwork by Bengt Lindström who is interested to present this artwork is invited to contact Krimaro Foundation.
Read more
Bengt Lindstrom may be one of the greatest painters of the twentieth century. His work is as wilful as it is brilliant, and serves as a source of deep inspiration to many.
Bengt Lindström was never destined to become a mainstream artist. After just three weeks at the College of Arts, Crafts & Design in Stockholm, Bengt dropped out. He could not bear the thought of a future as a drawing teacher. Instead, his education would consist of travel experiences and studying the work of other artists.
Read more
View collection